About us
David Fawcus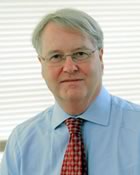 David has over 20 years valuable corporate finance and strategic advisory experience.
He specialises in acting for owner managed businesses where corporate objectives are closely aligned with the personal aspirations of the entrepreneurial director/shareholder team.
He has a strong reputation for his client focus and pragmatic hands on approach both as a Corporate Finance Lead Advisor and as a business mentor. Leading negotiations with his clear and direct approach to the communication of key issues, he helps clients navigate through stressful periods of significant change.
David works on a constructive and cooperative basis with other professional organisations, including accountants, bankers and corporate lawyers, to the benefit of their mutual clients.
David understands the mindset of entrepreneurial SME clients. His sector experience includes engineering and manufacturing, environmental and green technology, food, IT technology, marketing companies and professional services firms.
Before founding Fawcus Corporate, David Fawcus was a partner with James Cowper, a leading independent firm of Thames Valley Chartered Accountants, where he created and led their successful Corporate Finance team.
David has a large network of business and professional contacts. He has a strong reputation as a public speaker at seminars, and has radio and television experience.
David is an active member of the Institute of Directors and was awarded the IOD Diploma in Company Direction. Outside work David is a keen cricketer, enjoys walking, and volunteers at regional, national and international equestrian competitions.
Please contact David Fawcus on:
William Fawcus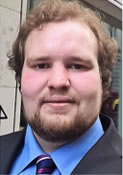 William is available to assist on Fawcus Corporate assignments. He undertakes detailed work on Business Plan, Pitch-decks, Financials, and Information Memoranda, working as required with entrepreneurs and management teams to prepare focussed documents that form the basis of the collateral when helping start-ups seeking seed capital and other SMEs embarking on new funding rounds; or in preparation for a company sale process.
William undertakes targeted research into the best fit investors and finance houses for clients raising new capital, and also researches potential acquirers for director/shareholders seeking an exit.
As a technically minded person he can bring an important understanding to the team, particularly when dealing with technology based companies and other entrepreneurial led businesses.
William is a highly commercial, business focused and innovative postgraduate. He recently completed his MSc in Financial Economics – Investment Banking & Risk Management at University College Cork, Ireland. Previously he obtained a 1st class BA(Hons) degree in International Business from Regent's Business School London, where his dissertation on International Entrepreneurship received the prize for the top dissertation of the graduation year.